Hello There!!
If you check out the
Ching Chou Kuik FB Group
, you'll see that I've shared an inspiration piece over there today as it is my turn on the DT rotation. The 2nd and 3rd Monday of every month you can see an inspirational piece from me!
The image I used is called
So Long Yesterday
and you can find this image and MANY other fabulous images of at the
Ching Chou Kuik Etsy shop
.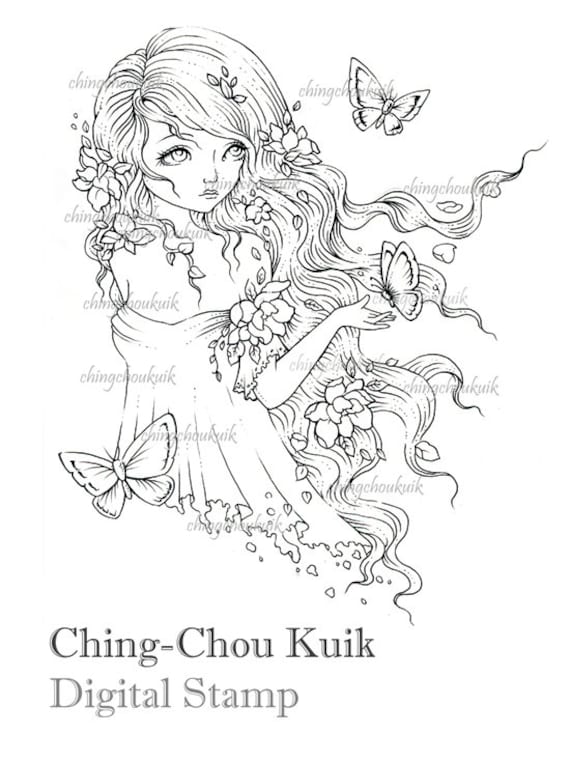 Here is what I created:
I've had this image for quite sometime, but have been slightly intimidated by all that flowing hair. I finally decided to tackle it and this is the result!
Copic Colors Used - In order from lightest to darkest:
Skin: E04, E11, E21, E00, E000
Hair: W9, W7, W5, W3
Dress: BV04, BV01, BV00
Eyes: B02, B000
Leaves: YG17, YG11
Butterflies: BV08, BV02, + Wink of Stella
Flowers: BV02 + Blender
Thanks for stopping by today and I hope you have a wonderful rest of the week!