Hello There!!
If you check out the
Ching Chou Kuik FB Group
, you'll see that I've shared an inspiration piece over there today as it is my turn on the DT rotation. The 2nd and 3rd Monday of every month you can see an inspirational piece from me!
The image I used is called
Blue Sea Illusion
and you can find this image and MANY other fabulous images of at the
Ching Chou Kuik Etsy shop
.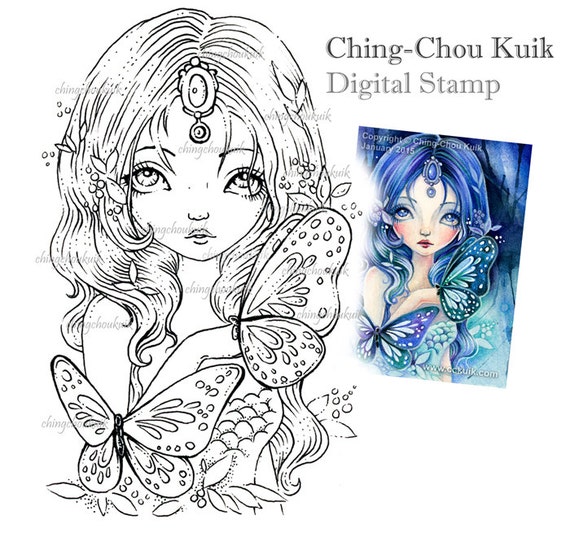 Here is what I created:
I know the title of the image is "blue" sea illusion - but for whatever reason I pictured her in bright jade green colors with hints of purple. So that is what I did! I love how this came out. The Silhouette store has a really nice side step card template with the little flourish on top, and it makes it SO much easier than trying to fold, cut, and measure manually. Who has time for that?!
Copic Colors Used - In order from lightest to darkest:
Skin: E04, E11, E21, E00, E000
Hair: E29, E25, E21
Dress: G19, G14, G12
Eyes: E29, E25, Y17
Lips: R59, E04
Butterflies: V99, V25, V22, V20, G14, E15 ( Body)
Leaves: G14
Thanks for stopping by today and I hope you have a wonderful rest of the week!