Hello There!!
If you check out the
Ching Chou Kuik FB Group
, you'll see that I've shared an inspiration piece over there today as it is my turn on the DT rotation. The 2nd and 3rd Monday of every month you can see an inspirational piece from me!
The image I used is called
On the Moon
and you can find this image and MANY other fabulous images of at the
Ching Chou Kuik Etsy shop
.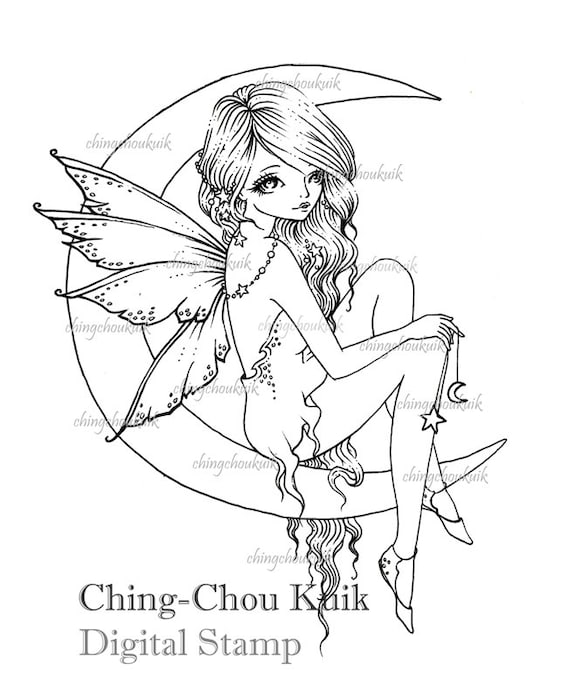 Here is what I created:
I don't often make tags, but this beauty inspired me! I used alcohol to create the drops in the purple background. I only had white tulle, so I add some metallic slate Perfect Pearls spray, and a little black acrylic paint. Let it dry and VIOLA - Black tulle. I have to mention that I got Ken Olive's Best Craft Mat for Christmas - and it is AMAZING! If you've been on the fence about it, BUY it! Clean up is easy, it holds everything in place. I just LOVE IT! I used it when fiddling around with the Tulle for this project.
Copic Colors Used - In order from lightest to darkest:
Skin: E04, E11, E21, E00, E000
Hair: W9, W7, W5, V99, V17, V01, YR24, YR23, YR21
Dress: V99, V09, V17, V15, V01
Wings: V99, V17, V15, V01
Moon: E15, YR24, YR23, YR20, YR000, Y000
Lips: E04
Eyes: BV23
Thanks for stopping by today and I hope you have a wonderful rest of the week!